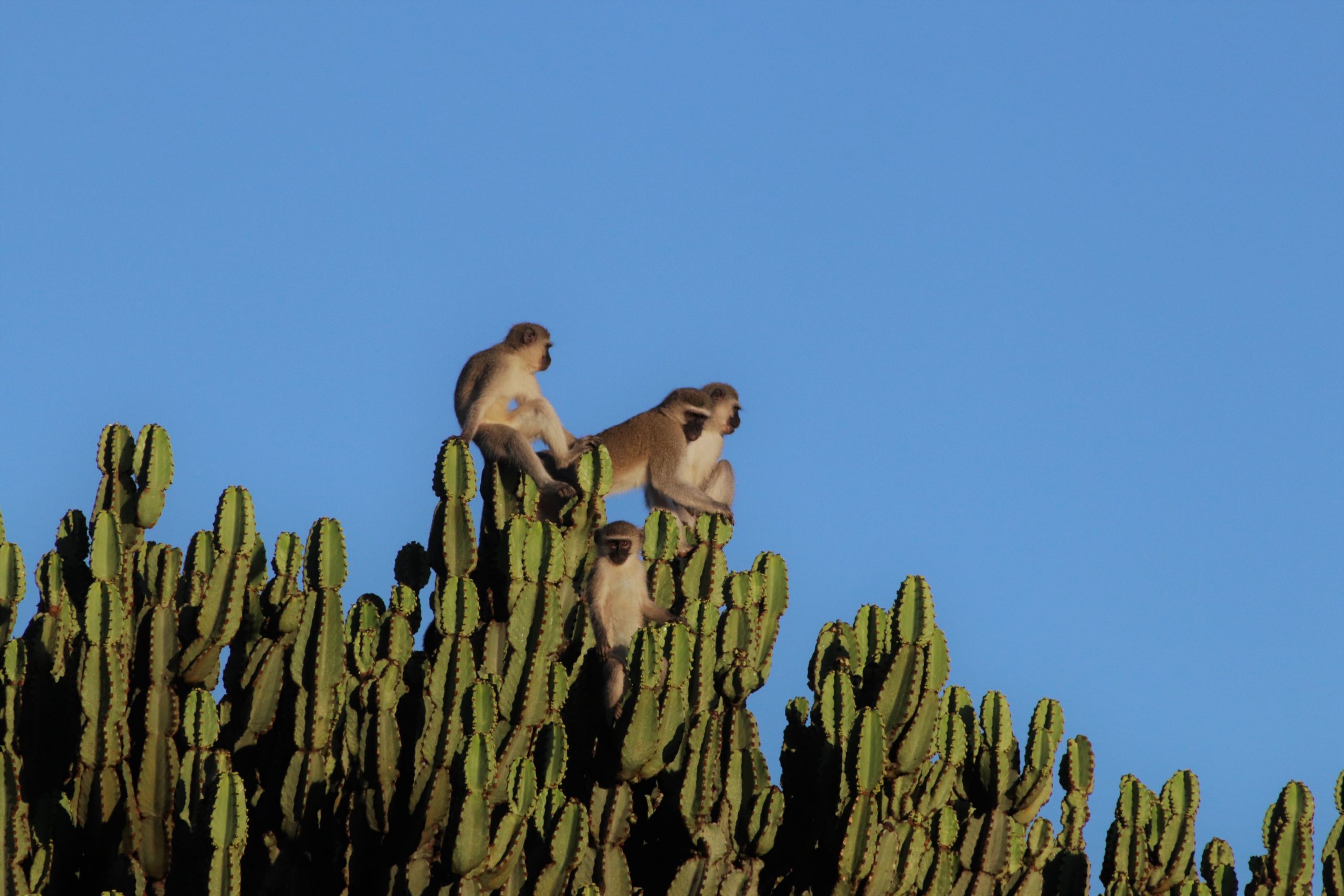 A short drive from the main gates of Loziba brings one to a sign reading "Research Area". Located beyond this unfenced boundary, lies the research field-site of the Inkawu Vervet Project (IVP). IVP is the research station of Prof. Erica van de Waal of the University of Lausanne, Switzerland. Prof. van de Waal founded the project in 2010 along with researchers from Switzerland and the UK in order to study the abundant vervet monkey population that calls Loziba home. 
The research field site encompasses an area of roughly 1500ha. Within this area, there are 6 habituated troops of vervet monkeys that are studied by researchers, most with overlapping territories and home ranges. Researchers track and follow the vervets for 8 hours a day, 6 days a week collecting data for various research projects on-the-go at any given time. Researchers learn to identify individual vervet monkeys by their unique features and can thus monitor interactions between group members as well as interactions between the different troops. 
The Inkawu Vervet Project focuses on studies within the fields of cognitive evolution and behavioural ecology and uses natural observation as well as field experiments to obtain data on the vervet monkeys that form part of the study samples. 
Since it's inception, the Inkawu Vervet Project has lead to over 25 peer-reviewed  scientific publications including features in journals such as Science, Nature Communication, Current Biology, Animal Behaviour, Ethology and the American Journal of Primatology. It is no surprise that the Inkawu Vervet Project is highly regarded among international scientists and has welcomed over 80 volunteers, 50 Masters students, 10 PhD students and 5 post-doctoral candidates since 2010. The majority of researchers are international volunteers and students, travelling from all over the world to gain experience working in this renowned primatology field site. IVP is always open to new volunteers and especially South Africans. There are currently 5 South Africans working for IVP and they would love more to join them. 
Researchers live in the field farm house on-site which can house up to 20 people although numbers usually fluctuate between 8 and 16 occupants throughout the year. Volunteers and Masters students typically stay for 8-10 months at a time, while PhD students may be at the field site for 2-3 years as they finish data collection for their projects. The on-site manager oversees the day-to-day operations of the project, ensuring all field assistants are comfortable and confident to work in the South African bush. 
The Inkawu Vervet Project may be vervet monkey focused, but the holistic experience of bush life is what captures the hearts of every field assistant. Spending 8 hours a day exploring the 1500ha of wild landscape the research area offers, affords the chance to encounter wildlife on a level few even dream of. Giraffe, nyala, warthog, pythons, kudu and numerous bird species (including the splendid Verreaux's Eagle-Owl) are just some of the animals researchers are lucky enough to have regular close encounters with (Have you ever been 1m from a grazing nyala bull or know how long giraffes pee for, anyone?). Of course, nothing beats watching monkey antics and for South Africans especially, seeing wild vervets in their natural habitat going about their monkey business unaffected by human presence is a joy and honour hopefully many people will soon get to experience. 
Please head over to the Inkawu Vervet Project website (inkawuvervetproject.weebly.com) to find out more about the fantastic scientific research being done right in the middle of beautiful Loziba and contact us if you're interested in joining the team as a long term volunteer. 
Twitter: @InkawuP
Instagram: @inkawuvervetproject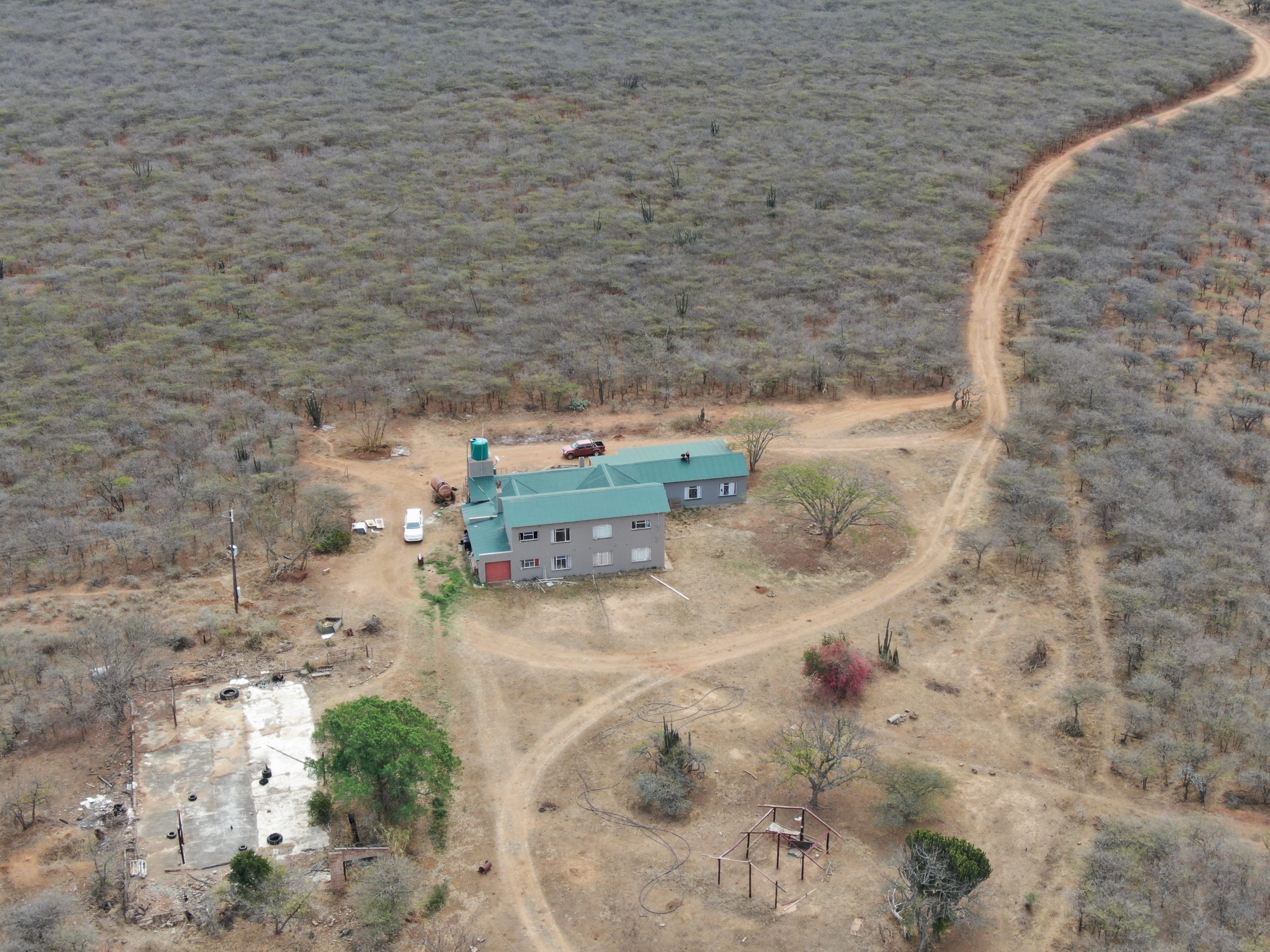 Research station on Loziba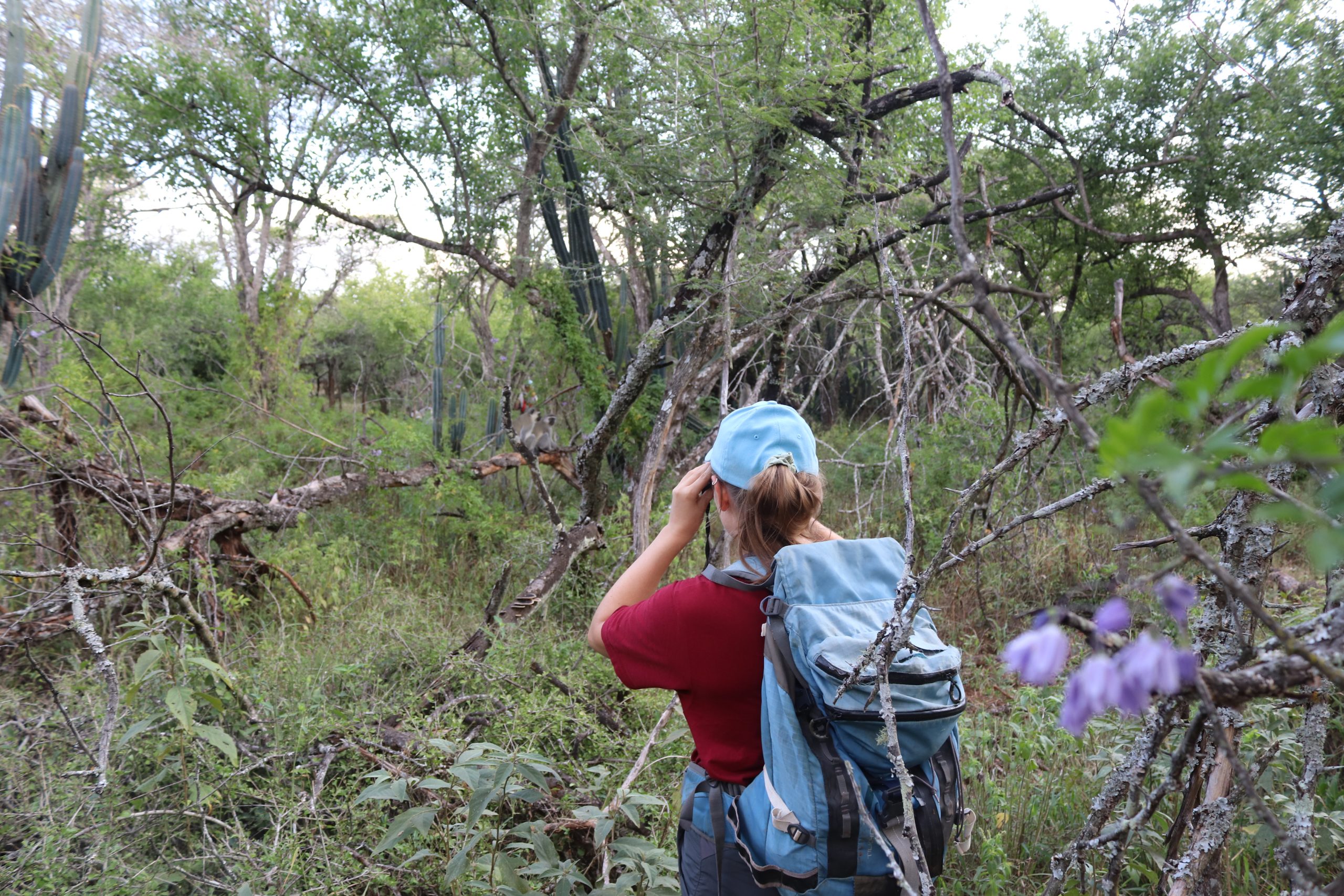 Volunteers monkey watching at Loziba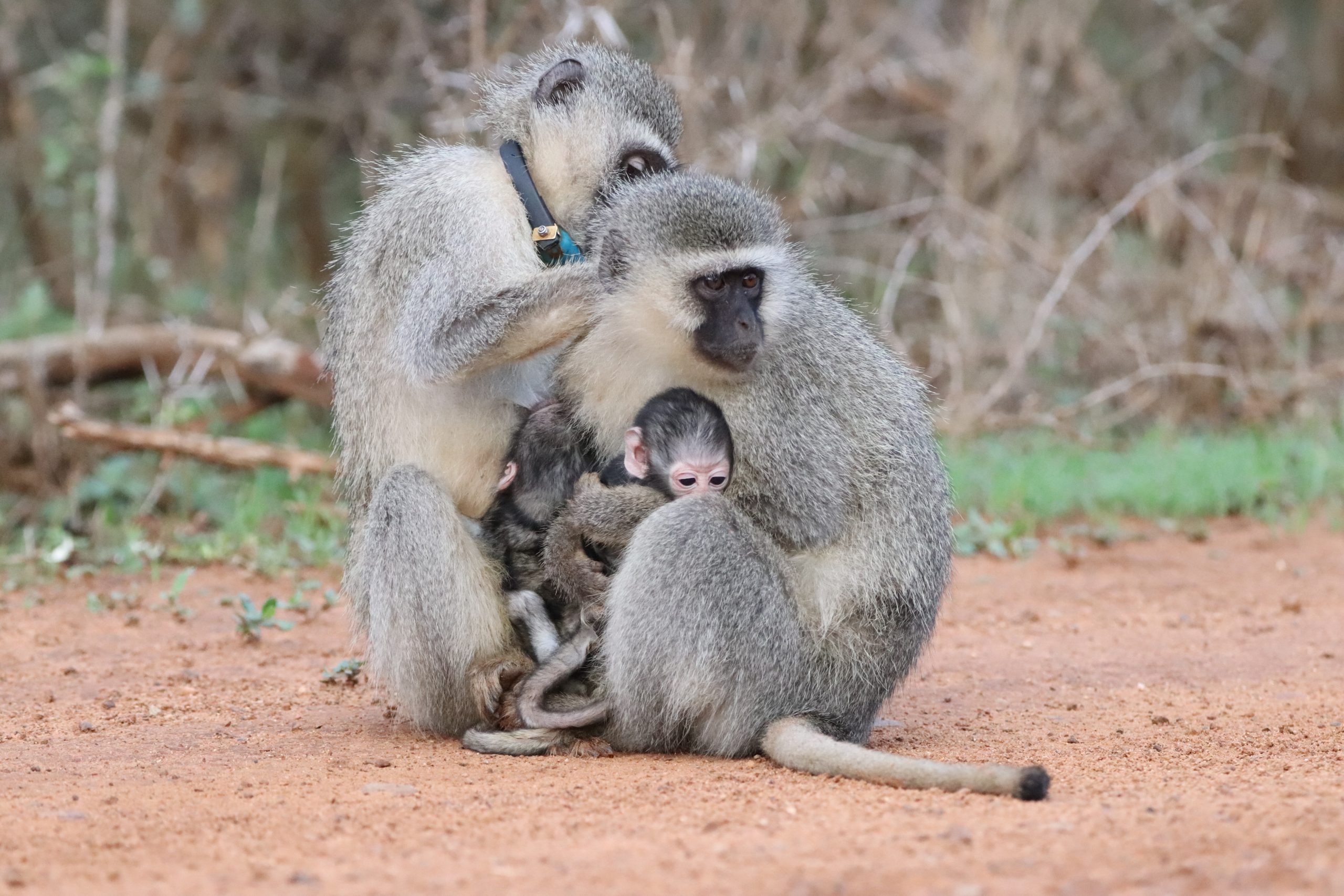 Vervet monkeys are very sociable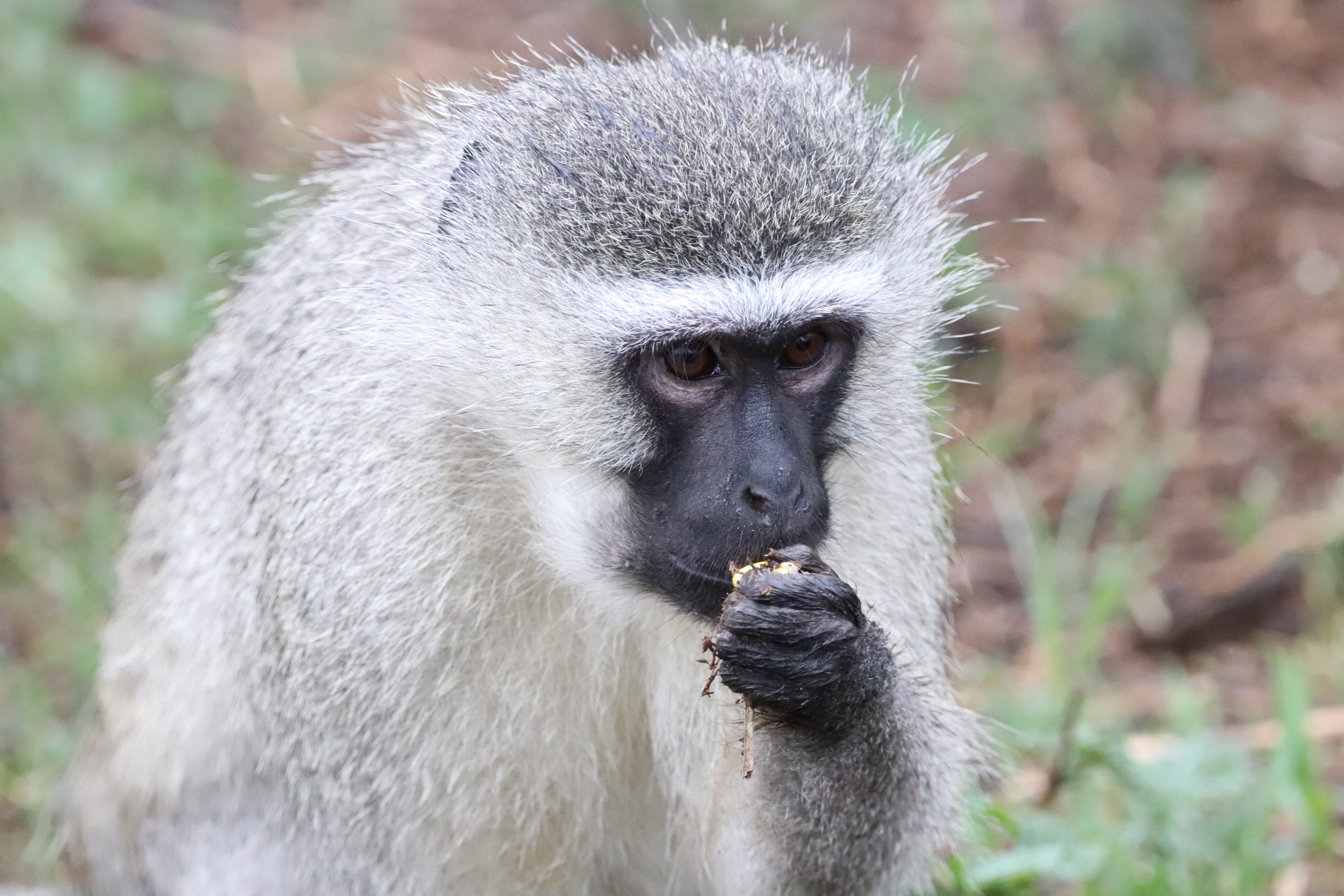 Loziba is a paradise for monkeys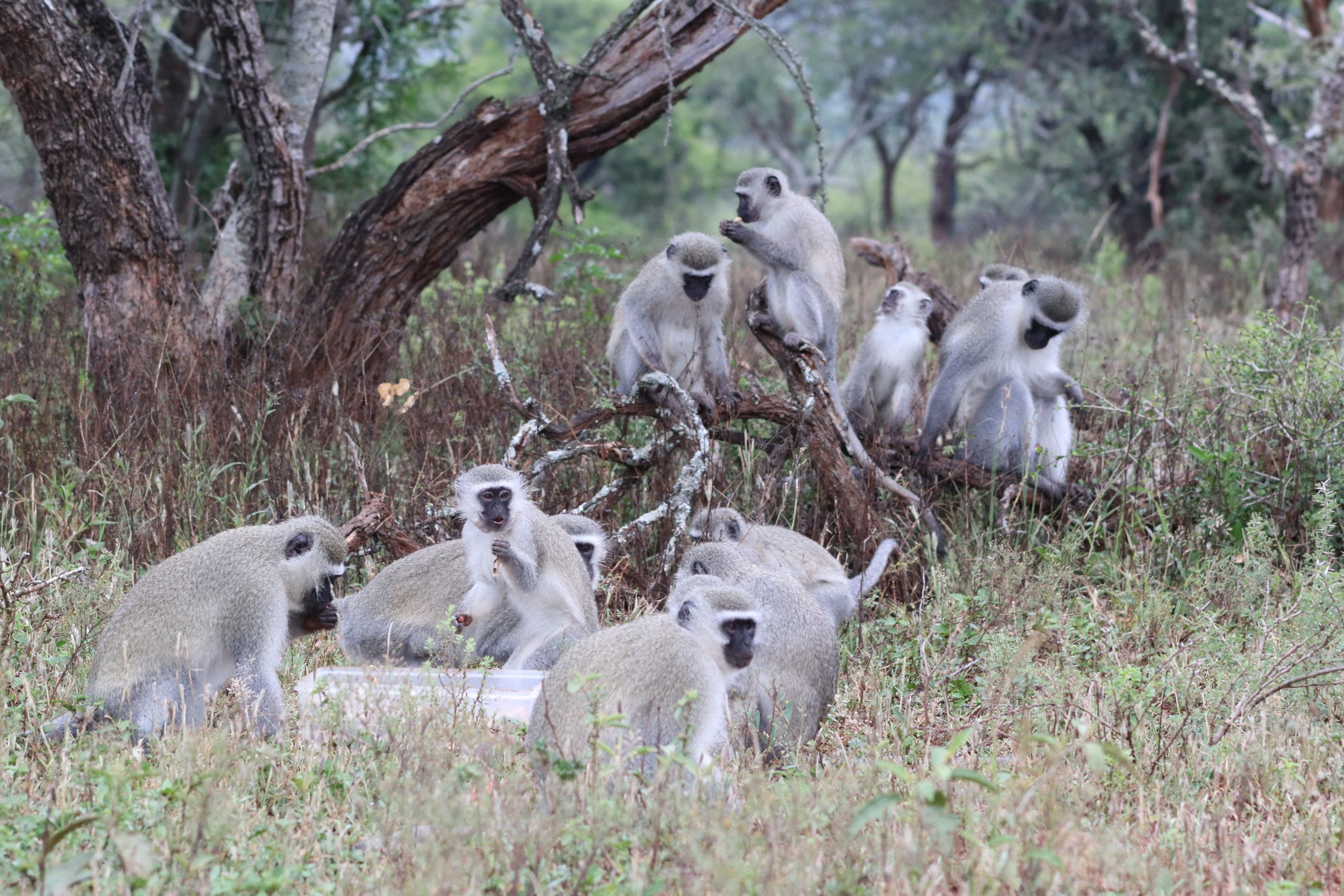 There is no shortage of subjects to study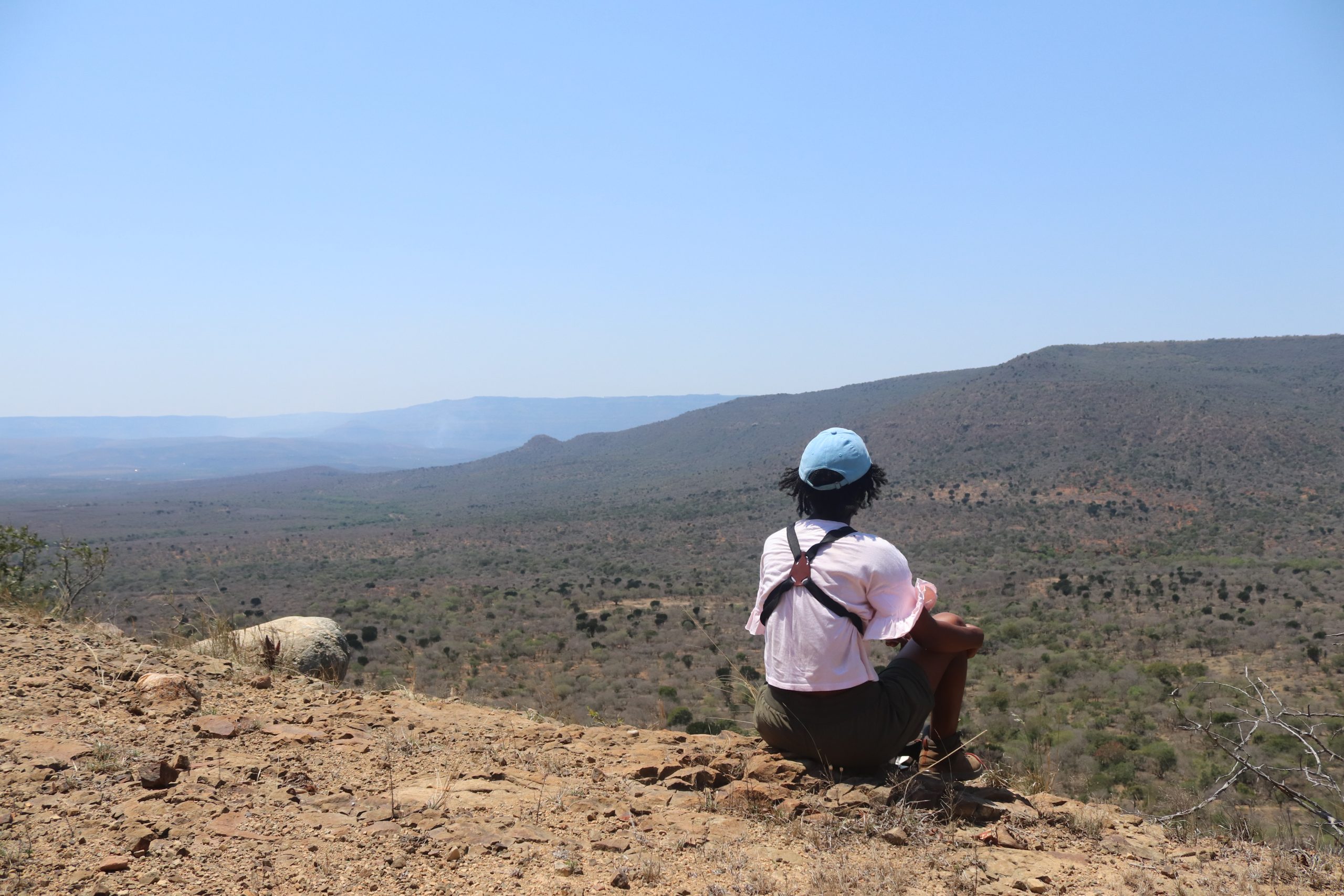 Volunteers get a chance to experience Africa